Summary 2 Samuel 16:15-23:
Ahithophel, David's former advisor, advised Absalom to sleep with this father's concubines he left behind as a sign that Absalom is now in charge.
Summary 2 Samuel 17:
Ahithophel advises Absalom to pursue his father and kill only David, bringing the rest of the people back to him. Absalom also consulted Husahi (David's spy) who advises the opposite — to pursue David with Absalom leading the charge after he gathers more forces and to kill David and all of his men. Absalom follows Husahi's advice since the Lord has determined to frustrate Absalom and bring him disaster. Husahi sends a message to warn David of the plan. Ahithophel discovers his advice was ignored, so he hangs himself. David was again provided for in his flight.
Summary 2 Samuel 18:
The two armies meet at the forest of Ephraim. 20,000 died, and David won. Absalom got caught in some trees, and Joab ends up killing Absalom while he hung helplessly. When David finds out, he cries and mourns in one of the most poignant outcries in all of literature.
BSF Study Questions People of the Promised Land 1: Lesson 21, Day 5: 2 Samuel 16:15-18:33:
12) Nathan predicts Absalom lying with David's wives/concubines in broad daylight.
13) Part personal Question. My answer: Ahithophel's advice was solid; God was using Hushai to corrupt Ahithophel's advice. God answers prayer. God's prophecies always come true. Prayer is answered in unexpected ways.
14) David cried and cried out how he wished he would have died instead of Absalom. It's what goes through the heart and mind of every parent who loses a child — they wish it were them instead. He was heartbroken and anguished, knowing he was the root cause of it all.
Conclusions BSF Study Questions People of the Promised Land 1 Lesson 21 Day 5: 2 Samuel 16:15-18:33:
To me, Joab seems to be a ruthless killer who hides behind justification for his killings and revenges. It's intimated that he cares for David; however, all we see is him killing off David's friends and loved ones, making it harder on David.
End Notes BSF Study Questions People of the Promised Land 1 Lesson 21, Day 5: 2 Samuel 16:15-18:33:
Commentary 2 Samuel 16:15-23:
Hushai wanted to leave with David and support him (2 Samuel 15:32-34). David thought it was better to send Hushai back to Absalom, to both spy on Absalom and to give him bad advice. Ahithophel was famous for his wise counsel, and David wanted someone on the inside of Absalom's leadership who might frustrate Ahithophel's counsel.
Why Ahithophel advise Absalom to sleep with David's concubines?
In the ancient world, taking the king's concubines was not only an act of immorality; but also, an act of treason. This was a way for Absalom to not only replace David but also to completely repudiate his father.
Ahithophel needed to protect himself. He had the most to lose if Absalom failed to keep the throne or if David and Absalom reconciled. He would be revealed and rejected as a traitor.
Ahithophel was willing to see these women abused, Absalom grievously sin, and the kingdom of Israel suffer greatly – all simply to satisfy his bitter longing for revenge.
God kept His promise to David: I will take your wives before your eyes and give them to your neighbor, and he shall lie with your wives in the sight of the sun. For you did it secretly, but I will do this thing before all Israel, before the sun (2 Samuel 12:11-12
Commentary 2 Samuel 17:
Ahithophel's plan was smart. It was bold and had a high probability of success. It would spare Israel a protracted civil war between the supporters of David and the supporters of Absalom.
Hushai's heart sank when heard of the smart plan Ahithophel suggested. He had to quickly think of a counter-plan so that he could defeat the counsel of Ahithophel, as David asked him to do in 2 Samuel 15:32-35. Hushai's plan bought David more time
God is in control
Absalom had the smartest man in Israel on his side, but David's prayer was mightier than Ahithophel's smarts.
Under Hushai's plan, Absalom would fail and Ahithophel would be implicated in the conspiracy. He knew all was lost.
Ahithophel committed suicide, and we know that suicide is a sin because it is self-murder and God commanded you shall not murder (Exodus 20:13). Yet suicide should not be regarded as an unforgivable sin. Anyone who does commit suicide has given in to the lies and deceptions of Satan, whose purpose is to kill and destroy (John 10:10)
These otherwise obscure men are given special mention because they helped David in a time of great need.
Commentary 2 Samuel 18:
David knew just what to do in organizing his army. He set them into three divisions under the leadership of Joab, Abishai, and Ittai the Gittite.
David knew that the commander belonged out in the battle. He didn't want to repeat his previous mistake of not going to battle when he should have (2 Samuel 11:1).
Reasons for David not going to battle:
As the king, his life is more valuable
He could bring reserves if needed
David could not kill his son, Absalom
The experienced leadership of David and his captains was probably the main reason for their overwhelming victory.
God fought for David in unusual ways. Soldiers loyal to Absalom seemed to be "swallowed up" by the woods.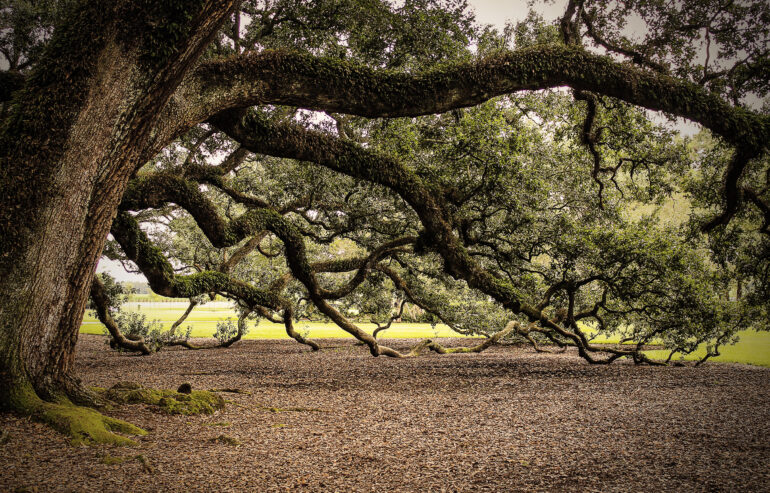 Absalom didn't seem like a great general, riding a mule into battle.
What was his glory was now his curse – Absalom was literally caught by his own hair in the thick trees of the forest.
Adam Clarke is careful to point out that the text does not say that Absalom was caught by his hair – we assume that. It may be that he was caught by his neck. Nevertheless, the image remains of Absalom hanging in the tree: "So he hung between heaven and earth, as rejected of both."
Why Joab kill Absalom?
Joab knew that David was generally indulgent towards his children and would never punish Absalom.
He was correct in understanding that it was better for David and for Israel that Absalom was dead. He was not right in disobeying King David, the God-appointed authority over him.
Absalom got what he deserved and Joab would be held accountable for what he did to Absalom, both by God and eventually by David (1 Kings 2:5-6)
Joab wanted to make sure that Absalom's body was not memorialized as an inspiration to other followers or future rebels.
Absalom did have three sons (2 Samuel 14:27). We surmise that they died before their father did.
Ahimaaz wanted to take David the news of Israel's victory and Absalom's death. But Joab wanted to spare Ahimaaz the son of Zadok the burden of being the messenger of bad news.
The Keen of David Explained
David was responsible for the death of Absalom because of his indulgent parenting.
David was responsible for the death of Absalom because of his sin with Bathsheba and murder of Uriah, after which God promised David: The sword shall never depart from your house, because you have despised Me, and have taken the wife of Uriah the Hittite to be your wife… I will raise up adversity against you from your own house (2 Samuel 12:10-11).
David was responsible for the death of Absalom because of his own sinful indulgence of his passions and smaller rebellions against God, which sins and weaknesses were magnified in his sons.
TAKE AWAY: "So in the cry of David, we actually hear the cry of God, for His lost children. His desire to restore, His desire to forgive." (Smith)