Summary of 1 Kings 3:5-28:
God appears to Solomon at Gibeon in a dream and told Solomon to ask for whatever he wanted. Solomon asked for a discerning heart to govern the Israelites by. God not only gives Solomon a discerning heart for asking for something so noble but also gives him what he doesn't ask for: riches and honor like no other. If Solomon obeys God, he will have a long life as well. Solomon returns to Jerusalem and makes fellowship offerings at the ark of the covenant.
Two prostitutes came before the king, arguing over the baby. One claims the other stole her baby because hers died in the night. Solomon decides to cut the baby in two to solve the dispute. The real mother does not want her baby to die and when she says so, Solomon knows which is the real mother. Here we see the gift of wisdom in action.
Summary of 2 Chronicles 1:7-13:
Solomon asks for wisdom and knowledge to govern God's great people by. God granted Solomon's request, plus added on riches, honor, and wealth. Solomon returned to Jerusalem and reigned over Israel.
Summary of Proverbs 1:
Solomon lays out the reasons for the book of Proverbs, including to be wise, to have understanding, to be prudent, and to fear the Lord. Solomon says to listen to your parents, to ignore sinners, and to be wise and listen to him, so you will learn about life.
BSF Study Questions People of the Promised Land 1: Lesson 24, Day 3: 1 Kings 3:5-28; 2 Chronicles 1:7-13; Proverbs 1:
6) Solomon is very humble. He starts by stating God's greatness of being kind to his father, David. He praises God in this and for this (saying God is faithful, righteous, upright in heart, and kind). He says how he's not qualified to lead his people but wants to be. Solomon is humble and wants to follow God. He loves God.
7) God not only gives Solomon what he asks for because he asked for a gift not for himself, but God gives Solomon even more — what he doesn't ask for. God wants to bless us if we follow Him.
8 ) Part personal Question. My answer: Listen to your parents. Ignore sinners. Accept wisdom and prudent advice and fear the Lord. Read more. Learn more. Pray more. Always be learning and seeking and taking advice from those who are close to God. Pray for discernment.
Conclusions BSF Study Questions People of the Promised Land 1 Lesson 24 Day 3: 1 Kings 3:5-28; 2 Chronicles 1:7-13; Proverbs 1:
If we put others first and do for others, God will reward us and give us what we do not ask for. It all comes down to obedience and having God first in your heart. He knows your desires, and all He wants to do is give them to you.
As a mother, this is one of my favorite stories in all of the Bible because it is so true. I love reading this story every time.
End Notes BSF Study Questions People of the Promised Land 1 Lesson 24, Day 3: 1 Kings 3:5-28; 2 Chronicles 1:7-13; Proverbs 1:
Commentary 1 Kings 3:5-28:
God seemed to offer Solomon whatever he wanted. This wasn't only because Solomon sacrificed 1,000 animals; it was because his heart was surrendered to God, and God wanted to work something in Solomon through this offer and his response.
We have the same offer:
Ask, and it will be given to you; seek, and you will find; knock, and it will be opened to you. (Matthew 7:7)
If you abide in Me, and My words abide in you, you will ask what you desire, and it shall be done for you. (John 15:7)
Now this is the confidence that we have in Him, that if we ask anything according to His will, He hears us. (1 John 5:14)
Solomon asked for more than great knowledge; he wanted understanding, and he wanted it in his heart, not merely in his head. The ancient Hebrew word translated understanding is literally, "hearing." Solomon wanted a hearing heart, one that would listen to God.
Lessons learned from Solomon's request:
Solomon experienced God's ability to do far beyond all that we ask or think.
What we are is more important than what we have.
Many scholars believe Solomon wasted his gift from God since he turned away from God in the end (1 Kings 11:4-11). Many believe he could have accomplished so much more. However, what he did accomplish was far more than that average human. Judging Solomon is not our job, and if you are tempted to do so, then examine your own heart first.
Solomon and the baby
The problem with the baby seemed impossible to solve; it was one woman's word against another's with no witnesses.
Solomon's solution seemed strange. The works – even the judgments – of God often first seem strange, dangerous, or even foolish. Time shows them to be perfect wisdom.
Commentary 2 Chronicles 1:7-13:
"God's answer to Solomon's request was a beautiful instance of the overflowing love and grace of the divine heart. All the things Solomon set aside for the sake of wisdom were also given to him." (Morgan)
Commentary Proverbs 1:
The Book of Proverbs is a collection of practical life wisdom given mostly in short, memorable statements. Though part of a larger body of wisdom literature that includes Job, Psalms, Ecclesiastes, and the Song of Solomon, the Book of Proverbs is unique.
The book of Proverbs is mostly a collection of individual statements without much context or organization by topic.
The book of Proverbs is unique in its theology, being concerned with practical life wisdom more than ideas about God and His work of salvation.
Proverbs is also unique in its connection with the secular literature of its time. Neighboring kingdoms had their own collections of wisdom literature, and in some places, there are significant similarities to these writings.
There are several sections of Proverbs (22:17-23:14, 22:23, 22:26-27 are examples) that seem to be borrowed from The Teaching of Amenemope, an ancient Egyptian writing. There is debate as to whom borrowed whom, but most scholars believe Amenemope is earlier.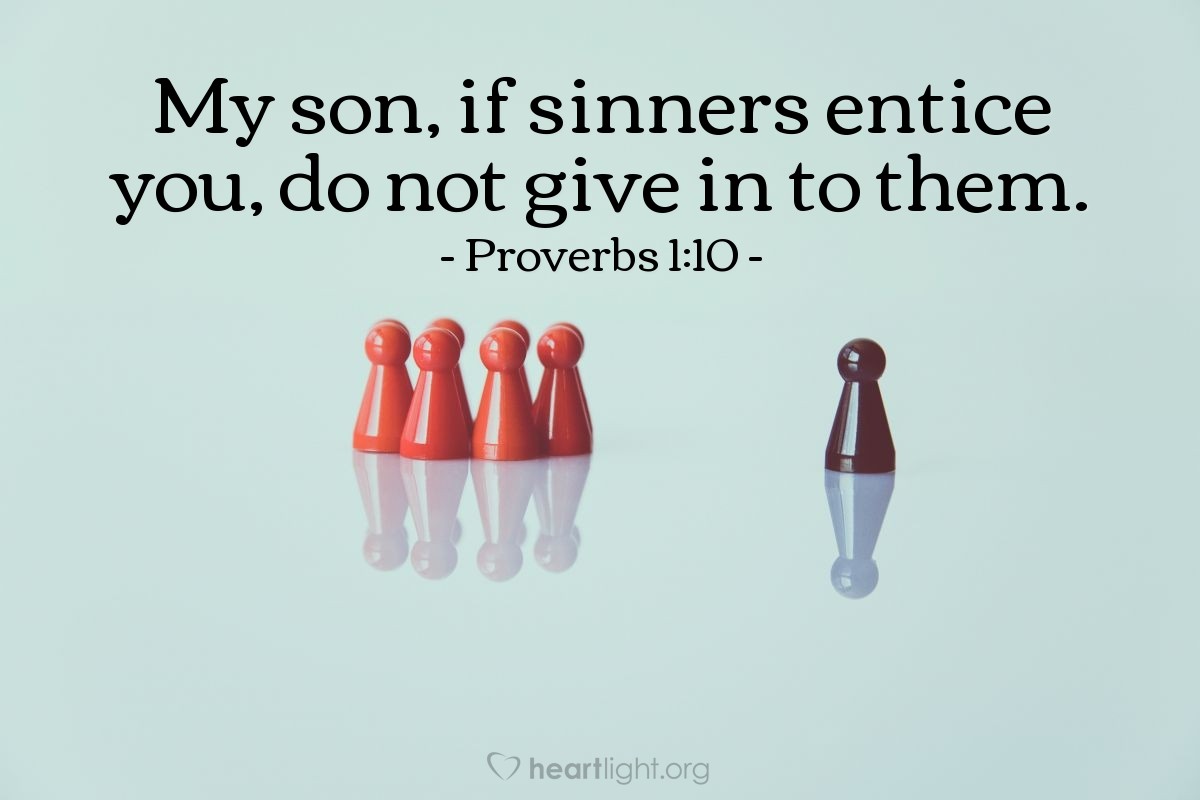 Proverbs teach wisdom
Proverbs teach wisdom through short points and principles but should not be regarded as "laws" or even universal promises.
"Proverbs are wonderfully successful at being what they are: proverbs. They are not failed prophecies or systematic theologies. Proverbs by design lays out pointed observations, meant to be memorized and pondered, not always intended to be applied 'across the board' to every situation without qualification." (Phillips)
He spoke three thousand proverbs, and his songs were one thousand and five. Also he spoke of trees, from the cedar tree of Lebanon even to the hyssop that springs out of the wall; he spoke also of animals, of birds, of creeping things, and of fish. And men of all nations, from all the kings of the earth who had heard of his wisdom, came to hear the wisdom of Solomon. (1 Kings 4:32-34)
There are a few other authors specifically mentioned for the book of Proverbs. Solomon may have collected all these other proverbs and set them in his book — scholars are unsure.
"The book tells us that it is the work of several authors. Three of these are named (Solomon, Agur and Lemuel), others are mentioned collectively as 'Wise Men', and at least one section of the book (the last) is anonymous." (Kidner)
Purpose of book of Proverbs
The book of Proverbs is to give the attentive reader wisdom, instruction, perception, and understanding.
Knowledge and wisdom are different. Knowledge is the collection of facts; wisdom is the right use of what we know for daily living.
"It is probably a safe bet to say that most people today are not much interested in wisdom. They are interested in making money and in having a good time. Some are interested in knowing something, in getting an education. Almost everyone wants to be well liked. But wisdom? The pursuit of wisdom is not a popular ideal." (Boice on Psalm 111
Simple means gullible
Simple: "The word indicates the person whose mind is dangerously open. He is gullible, he is naïve. He may have opinions, but he lacks deeply thought-through and field-tested convictions." (Phillips)
True knowledge and wisdom flow from the fear of the LORD.
God should be regarded with respect, reverence, and awe. This proper attitude of the creature toward the Creator is the beginning of knowledge and wisdom.
The instruction and law given from parent to child will adorn the life of their children, if they will only receive it.
Warning to choose friends wisely
Significantly, this first instruction and warning in the book of Proverbs speaks to the company we keep and the friendships we make. There are few more powerful forces and influences upon our life than the friends we choose. It has been said, show me your friends and I can see your future. It speaks to the great need for God's people to be more careful and wise in their choice of friends.
Stay away from the wicked and all their plotting.
Tragically, Solomon's company with sinners – in the form of his wives given to idolatry – became a trap he himself was caught in.
"The greatest tragedy is that there's so much noise that people can't hear the things they really need to hear. God is trying to get through to them with the voice of wisdom, but all they hear are the confused communications clutter, foolish voices that lead them farther away from the truth." (Wiersbe)
The problem with these simple ones was that they loved their simplicity. They preferred their foolish ignorance than the effort and correction required by the love and pursuit of wisdom.
The end result of this love of foolishness and scorn will be death (will slay them) and destruction (will destroy them).
"The eleven other occurrences of turning away are all in Hosea or Jeremiah, always with reference to Israel's apostasy, faithlessness, and backsliding from God and from the Mosaic covenant." (Waltke)